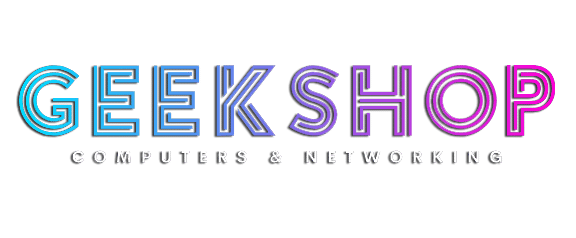 Our Computer Repair Services
At GeekShop Computer Repairs, we understand the importance of regular computer maintenance to ensure optimal performance and prevent potential future issues. Our team of skilled technicians offers a wide range of services tailored to keep your computer in top-notch condition. From timely software updates and thorough disk cleanups to hardware diagnostics and optimization, we have all your computer needs covered. Trust GeekShop to seamlessly maintain the efficiency of your computer, allowing you to focus on what truly matters. GeekShop – Your Reliable Destination for Computer Repairs and Networking Solutions.
Virus and Malware Removal
At GeekShop Computer Repairs, we are experts in swiftly eliminating any virus or malware infection that might be slowing down your computer. Our team is skilled in getting you back up and running in no time. Additionally, we offer the most up-to-date recommended security software updates, ensuring that your computer remains protected against any potential threats.
We excel in setting up and installing networks for homes and businesses. Additionally, we specialize in upgrading both wired and wireless equipment, ensuring that it is properly configured to deliver reliable performance. Trust GeekShop Computer Repairs to optimize your network for seamless functionality.
If you are a home-based or small business seeking expert assistance in managing your in-house or cloud-based server, as well as maintaining your office computers, GeekShop Computer Repairs offers a range of flexible options tailored to your needs. Our dedicated team is here to ensure seamless server management and efficient computer maintenance, empowering you to focus on your business without any technology-related worries. Trust GeekShop Computer Repairs to provide the expertise and support you require.